Microtransit runs 5 days a week
Monday – Friday, 7:20 pm – 11:00 pm
Zone 1: $3.00
Zone 2: $3.00
Going from Z1 to Z2 (or vice versa): $6.00
*Prices are one way only
Zone 1 covers #1 West Market, #3 Lima Mall, #4 North Main, & #6 West North
Zone 2 covers #2 Eastgate & #5 South Main
To schedule a ride, passengers must call the RTA office (567) 940-9445 or Dispatch (419) 222-2782 (option zero) & make a reservation.  An answering machine is also available 24/7 to accept reservations and cancellations.
Scheduling is done on a first-come, first-serve basis.  The more advanced notice you are able to give, the more likely you are to get the pick-up time that you need.
Trips are performed similarly to our Uplift service, with passengers being picked up at their door and dropped off at their destination.  You can schedule a return trip pick-up, or call when you are ready to return.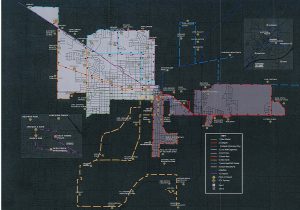 12. Microtransit
| Hourly | Dedicated Stops |
| --- | --- |
| WEEKDAYS | Monday - Friday, 7:20 pm - 11:00 pm |
| SATURDAYS | N/A |
*Saturday Only Stop